EMMA IS WEARING THE JEANNERET TOP WITH DELPHI SKIRT
EMMa Chadwick is a choreographer & Dancer. Emma moved from the UK to NYC at a young age to pursue her dance career. she has transitioned seamlessly between in-demand Dancer to Choreographer and Movement Director, Directing for fashion Editorials and commercials.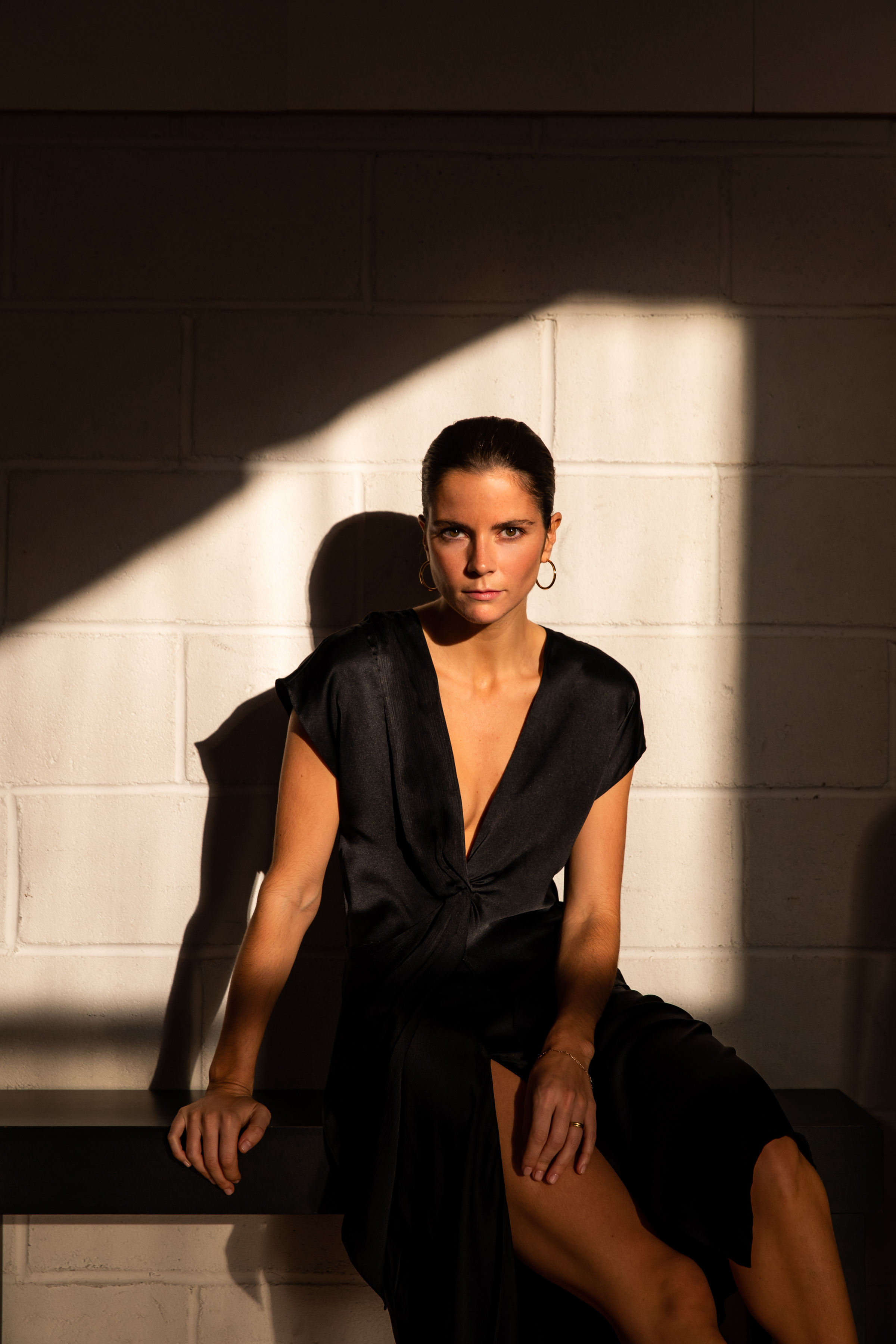 on Catherine Quin
I love the versatility of the two pieces and the buttery soft fabric allows you great freedom of movement, while it softly flows around you.
on inspiration
Bodies that move to their own beat.
The female pioneers of the 1960s dance scene in New York.
Anything from a birds eye view.
personal motto
Make yourself proud… and do it enthusiastically.